Hi there, let me introduce myself. My name is Angie and my passion in life is Photography. I also really love to travel the world to see the sights especially through my lens. I am a Multi Award Winning Professional Photographer.
I have a passion for candid images of children, we love to see them run, play, dance and show off those genuine smiles – we all know what's it like when we ask our kids to smile and we get those fake cheesy smiles, so we have tailored our process to get genuine smiles. 
I have fine tuned our style and am experienced in working with different conditions including lighting, areas, weather and know how to make your littles ones smile.
I have a successful studio in Rocklea where we specialise in all things family. Maternity, Birth, Newborn, Family and Children portraiture.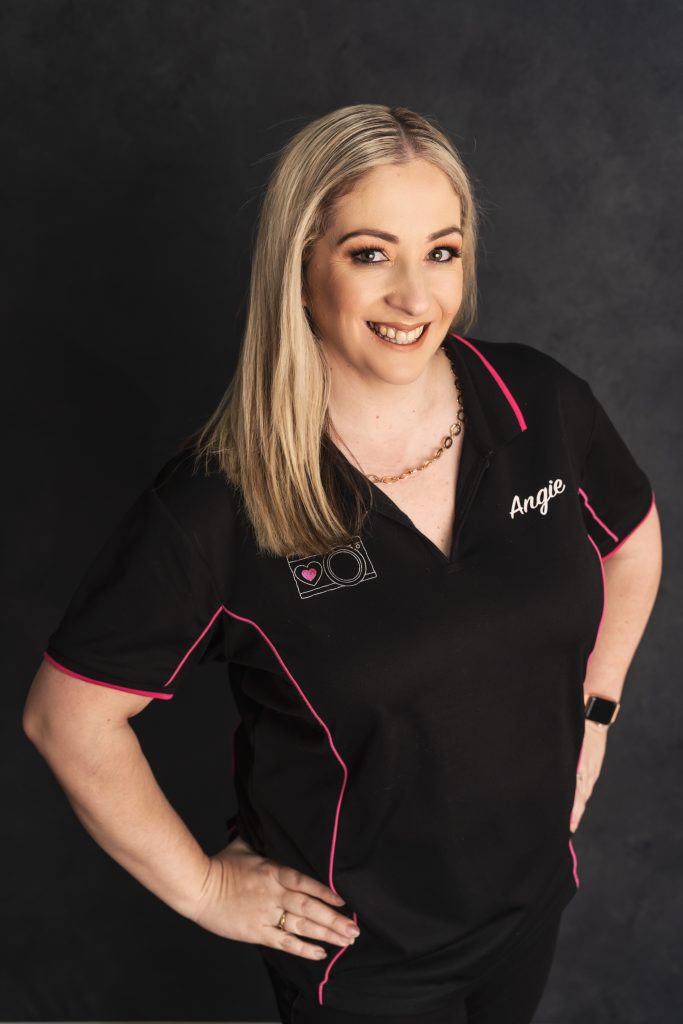 I have been photographing daycares for the last 3 years with an overall 11 years photography experience. 
Being a mum myself with a love of capturing their journey through life has really gave me what I need to know exactly how to capture children in their rawest, most gorgeous form. 
I have the upmost skill in capturing your little ones in a beautiful candid style, which means your little one can run around, play and I can guarantee the most priceless stunning images, and it means there is NO stress for your little one to have to pose and have those awkward forced smiles. We aim at gorgeous natural smiles and laughs, capturing your little one be 100% themselves. 
My goal with our photos of your little kids is to create gorgeous timeless photos that you can look back and tell the story of your little ones true personality. That is what we truly love, being able to tell their story by capturing their personalities. 
I look forward to meeting your little ones soon
Angie x